OK, so I've been taking some time out for myself these past couple of weeks.
And if you are curious, you can check out a few of my recent adventures here and here.
However, something else that emerged during this time, was my desire to create a short video message to you.
So, I did below.
And at the end of it, I've left some tips regarding HOW I did it, because only a couple of months ago I could barely work out where to find the videos on my iPhone, let alone make one.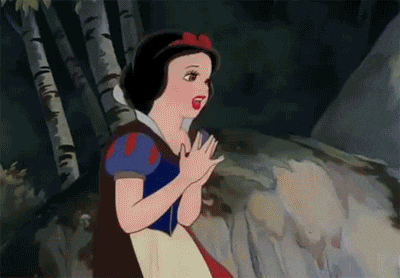 But what's the video about Bernie?
The video is my attempt to give you, as personally as I can, a little more of 'The B Side' 's 'Back Story'.
Videos online help me feel more connected to people if I feel they are talking to me. So, I wanted to try to create that for you.
Because I am talking to you.
And in thinking about what to say, I felt it was time to be a little more explicit about what brought me here.
I realise that it might look a bit like some 'over sharing' of some personal information, but I actually wish that people were more 'into' that some years ago, when I was desperately needing to know that I was not alone.
So yes, it might be fashionable to look like we are jumping on the 'authenticity' train but perhaps there's a fair enough reason for that after all.
Why would you want to hear this?
Whilst I was talking, I thought about who you might be, and imagined you perhaps going through a challenge, or standing at the cross roads of your life.
And I remembered what I most needed to hear when I was there ; that I wasn't on my own, that other people had suffered and survived and that so perhaps, could I.
What do I hope for?
I can only hope then that I might be that person for someone, that I once needed.
And perhaps it is you.
For I am reinventing and thriving in new ways that I never thought possible, and that is what 'The B Side' is about.
I want you to see that I am living this, whilst writing about it. And that I do understand what it is like to feel like you've permanently lost that light at the end of the tunnel.
I also hope you might feel able to believe that there is a B Side coming for you, that will one day help you make sense of why you hung on.
And lastly, I hope that you might be inspired to tell your story.
So that we can stand together in our challenges, and not in our pretense.
Anyway, here it is …….
With love from Me 🙂
PLUS – HERE IT IS – HOW TO MAKE A LITTLE VIDEO :
Bernie's newly minted tips for the 'Beginner – est' of Beginners ….
Check any legal issues related to your location – Because I was filming in a cemetery I phoned the Waverley Council to check that what I was doing was ok. It was.
Visit your location a few times before you shoot to account for lighting, weather, crowds, or issues with sound. I made four trips in total before I was happy.
You don't need fancy equipment for a short video like this. I used only my iPhone 8, a $99 lapel mic, and a selfie stick Tripod.
But do use make sure that your sound, lighting and the stability of your camera are sorted!
Position yourself, or subject in either the far right or left third of the shot. This is called the 'Rule of Thirds', which draws the viewers eye into the whole shot rather than just the centre. You will notice that this is where I positioned myself. Even in some of the additional footage, which also allowed me to roll credits in the other third of the final footage.
Look into the lens, NOT the screen. This is how I conveyed that I was speaking to you, because I was in essence looking at you through the lens.
Be mindful of how you use editing. I chose to leave in some of my pauses and less than perfect speech, so that you gained a sense of who I am. And hopefully had you feeling comfortable with me. But for other purposes, it would be more effective to edit these out for fluency.
On the subject of editing, you can use a simple program like iMovie, which is what I used to put my footage, soundtrack, videos and titles together. However it does have some limitations.
Fessing up to Challenges !
I did a LOT of initial takes, due to noise, forgetting what I wanted to say, being too critical of myself and finding that I was editing way too much and it didn't feel as genuine. So in the end, I abandoned ship and went back a week later and did a clean run which only took me two takes and felt more natural and me.
I would certainly get a larger sturdy tripod as the wind on my second shoot was fierce and almost blew my selfie stick tripod away! It also resulted in some shaky video that I had to correct as best I could with the iMovie software but it wasn't perfect.
Sticking to a time limit was very tricky for me, so if you are making a video and you need to keep it short make sure you practice it in advance.
I had some trouble with the editing of the photos over the video, to make it more seamlessly fit. I ended up having to fiddle quite a bit with the order and placement of them to allow iMovie to let me 'fade' them out.
So – go have some fun and make a video.
And, believe you can start again, with anything.
Truly, if I can do it at 51.
So can you.
Credits:
Music 'Awake' – in the video was by Scott Holmes via http://www.freemusicarchive.org Creative Commons Licence
All photos and video footage supplied by Bernie Ryan and used with permission
Filming at Waverley Cemetery used by permission of Waverley Cemetery and done with respect to all those resting there.