Back in the day…
It's another Saturday afternoon and I've taken my place once more in a queue of equally resigned fellow students. Awkwardly juggling our cumbersome yet coveted cache of recently nabbed text books.
There's little use protesting as we file along quietly, etching forward in our high tops and thongs. Lost in the only place there is for anyone to go in a silent queue in 1989. Our thoughts.
And the holy grail for which I'm trading these hours of my life?
The University of NSW photocopier. My 'ground – hog' day task is to copy chapter upon chapter of this weighty tome. And I have no smart phone to compress time.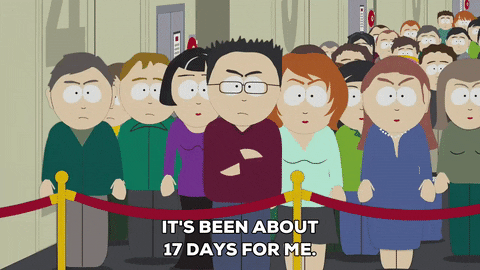 My fellow queue -ees, are around my age. In fact, of the approximately 441,000 students enrolled in Australian Universities in 1989, almost 275,000 of them are between 18 and 24. Only about 60, 000 of them are over 30 (Department of Education, Training and Youth Affairs 2001).
There are a few of those 'mature age' ones in my year though. You know, the ones who ask all those last- minute questions in classes, which regularly delay our arrival at the Uni Bar.
Fast forward thirty years (ouch) and I fear I am now that annoying mature age student.
One of the 317,000, who as at 2015, were over 30 ( Qayyum and Zawacki – Richter 2018).
For here I sit at ten pm, tapping away on my Mac Book, Googling up to date research and learning via a plethora of online platforms. I am learning, in the comfort of my own home without a whiff of ink, or a highlighter to be seen. However, unlike my unfairly maligned former classmates, I've spent not a cent on transport, parking or childcare. Neither have I missed a dollar of paid work. Or traipsed through the elements.
I'm feeling a little bit of retrospective guilt.
Up? in The Cloud…
For I am one of 15,000 Deakin University 'Cloud' Students (Deakin.edu.au, 2019).
This means that I do all my learning online. Perhaps then, I'm not so annoying after all. Unless I keep twitter messaging my classmates at 2am.
I might be skating on some thin ice there….
Since little about 'The Cloud' has ever made sense to me though, I must admit to initially feeling more than a bit terrified of studying in it. Terrified that I, like a fair proportion of my photos, might become invisible. I mean who really knows how it works??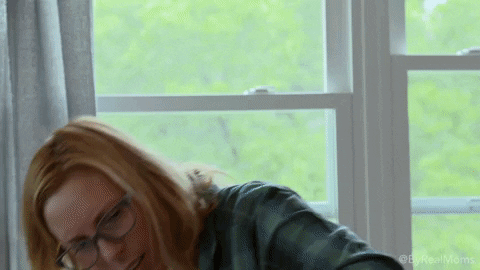 I doubt I am on my own. As one of a growing number of mature age women returning to study, also likely wrestling at times with digital fluency. You can read my earlier post regarding that and my reasons for returning to study here if you like.
But I'm pleased to say that we are doing more than Ok. And that even I am now three quarters through something I did not think I could do.
As whilst men continue to use digital technologies more often than women and are more proactive in learning digital skills, apparently once we women develop them, we are better at using them. To educate ourselves AND to find work (Sweet, 2016). Bam. And, phew!
So how many of us are out here ?
55.5% of all enrolled University students in 2018 were women (universitiesaustralia.edu.au, 2019). Women have also been outnumbering men in course completions for the past 50 years. (Wgea.gov.au, 2018)
Triple Bam.
And across the genders, over the last decade, the proportion of domestic students studying off campus through Australian Universities, has increased from 21% to 25%.
This figure jumps to 29%, when the private Open Universities Australia consortium is included (Qayyum and Zawacki – Richter, 2018).
So there must be a few of us!
Is it all about the Internet and being able to study in our pyjamas??
There's no doubt that women value online study because of its convenience, flexibility and accessibility. All largely thanks to digital media.
However it's not enough to say that simply the ability to study online (pyjamas or not ) heralded a complete solution to barriers to study. Or that this alone has us flocking toward it in increasing numbers. Because electronic distance education has been available in some capacity since the 1970's. (Qayyum and Zawacki Richter, 2018)
It is increasingly necessary to consider, HOW, digital media and the internet is used in a new pedagogy, or method and practice of teaching. One, which focusses on the online student's needs and thus maximising their engagement.
Qayyum and Zawacki,– Richter, (2018) , refer to this era as the 'third phase' in Australia's distance education history. Shifting from methods of simply forwarding face to face content electronically, to enabling high levels of interaction and content delivery via social media, videos, animation, graphics, voice and discussion forums. And, other concepts such as the 'flipped classroom' utilising digital media and other teaching methods (Dilnutt, 2018).
My weekly 'flipped classroom' was our Zoom webinars, enabling my classmates and I to research and digest content at our own pace BEFORE we met visually with our tutor and each other online. I also access my lecturer, tutors and fellow students, via twitter, email, phone and discussion boards. Plus access to library, study and student instant chat and phone support. This has all been critical to my ability to succeed. And all a result of my university's understanding that it's not enough just to have the technology, it's important to understand how to use it to meet the unique needs of online learners.
Stone and O Shea (2018), in their study 'Older, Online and First', report that challenges facing today's older online learners include; the overwhelm of technology for novice online learners, inappropriately designed course material and delivery methods, and inadequate interaction with teachers and other students (Stone and O Shea, 2018). And that the evidence points toward the need for instructor immediacy and relationship building strategies to reduce loneliness and isolation. You can't get much more immediate than Twitter.
Stone and O Shea advise that online students need to be valued and understood in their complexities, communication and personal contact, courses designed and delivered uniquely, and timely proactive, embedded support provided.
(Stone and O Shea, 2018).
With all this in mind, I returned to the University of NSW last weekend, and trekked up to the library yet again, to consider and compare my learning experiences.
This sojourn reinforced that were it not for digital media and the ways my University uses it to engage with me, just like Michelle, Bernadette and Michele, I simply would not be at Uni. Period.
I made this little video about it.
Ok, so online study is not for everyone. And there are benefits to campus study that are difficult to replicate and which younger and otherwise unencumbered lives and bodies should enjoy at least once.
But thanks to digital technology, AND my University's approach to using it, ironically I am reinventing myself, right here in front of you.
And I have enjoyed more personal support than I ever did on campus as a nameless face in a crowded lecture theatre.
Whilst I loved my undergraduate years. I really do not miss that photocopier.
And all that walking.
References:
Deakin.edu.au. (2019). Study online. [online] Available at: https://www.deakin.edu.au/study-online [Accessed 1 Jun. 2019].
Dilnutt, R. (2018). Digital Inclusion: From Chalk and Talk to e-Education. The International Journal of Diversity in Education, 18(2), pp.11-23.
Qayyum, A. and Zawacki-Richter, O. (2018). Open and distance education in Australia, Europe and the Americas. 1st ed. Singapore: Springer Briefs, p.13.
Stone, C. and O'Shea, S. (2018). Older, online and first: Recommendations for retention and success. Australasian Journal of Educational Technology, 35(1).
Sweet, J. (2016). Access to Digital Technology Accelerates Global Gender Equality. [online] Harvard Business Review. Available at: https://hbr.org/2016/05/access-to-digital-technology-accelerates-global-gender-equality [Accessed 25 May 2019].
Department of Education, Training and Youth Affairs, Higher Education Students, Time Series Table 2000, ( 2001) Canberra.
Universities Australia, (2019) Data Snapshot, Deakin ACT
Wgea.gov.au. (2018). Higher education enrolments and graduate labour market statistics | WGEA. [online] Available at: https://www.wgea.gov.au/data/fact-sheets/higher-education-enrolments-and-graduate-labour-market-statistics [Accessed 1 Jun. 2019].
Video Credits:
Adam Brown, Social Media Stories Podcast, Episode 1 2019. Used with permission.
Video Music – 'On Brevity" Josh Woodward Free download: http://joshwoodward.com/ CC BY 4.0
Video Image – "Female entrepreneur working on laptop credit to https://1dayreview.com" by 1DayReview is licensed under CC BY 2.0
All other images and footage supplied by Bernie Ryan